Five sandwiches built from the ground up for your educational enjoyment. Oh, you have another sandwich you'd like to add to the list? It's funny; I don't remember asking for your two cents. But by all means, let's hear it!

In most cases, not wise at all. But I can call it that because I just can. Then again, who am I to say that it's total nonsense? Maybe these words will be meaningful in ways I can never comprehend.

Ah, the old debate dating back to medieval times. Some things in life cannot be judged by 'better or worse.' This is one of those things.

Like "Sandwich-making for Dummies," this series of stills takes you through one sandwich, step by step. I guess I'm a dummy; I love visuals.


(while eating a sandwich)

You need this stuff. You call yourself a true sandwich lover? Then flaunt it. And spread the word.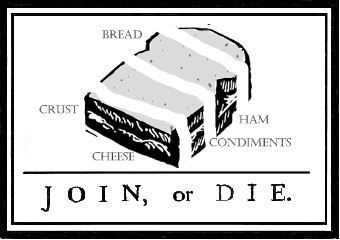 © 2004-2009 JDS & Co., Inc.